Last night, I had one of those fabulous single girl retreats. I stayed in by myself and watched a chick flick. I had high hopes, but they were dashed.
Leap Year
should have been a great movie: Ireland, Matthew Goode, falling in love during forced togetherness, Matthew Goode, and Ireland.
But no. Too much slap-stick comedy, not enough affection between the leads, and a mundane reason why she should hate her cardiologist boyfriend all add up to me wishing I had watched a tried-and-true romcom instead of venturing into the unknown. The old guys are a poor imitation of the old men in
Return to Me
, there's NO WAY she had to go from Wales to the west side of Ireland, and they should have spent more time in his pub. Plus, Matthew Goode badly needs to shave. Ultimately, the notion of a woman proposing to a man is rather dumb, and I don't really think that a guy would walk away without saying a word after a woman proclaims his love for him if he really intends to ask her to marry him ten minutes later.
But it did make me yearn for Ireland as I haven't in years! I swear, if I'm still single in five years, I'm going to grad school in Dublin, no matter the cost. See below for reasons why.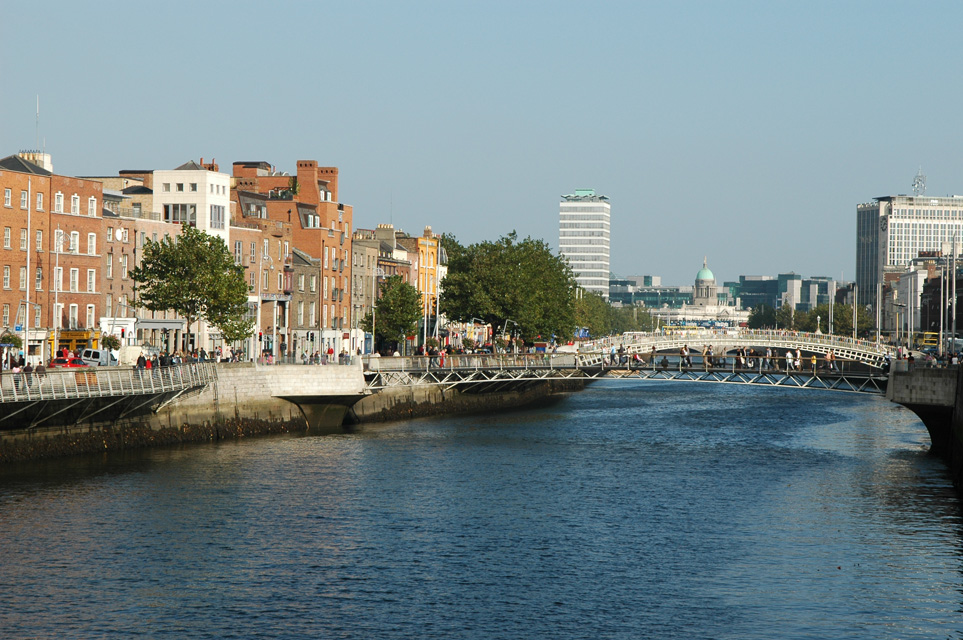 Instead of going to
Leap Year
for your Ireland or Matthew Goode fix, I recommend a Maeve Binchy novel for the Ireland and a better Matthew Goode road trip movie,
Chasing Liberty.
Hey, at least there's Venice in that one.
I suppose I'll have to wait until 2013 for a story that does right by the woman-proposes-to-man storyline. I first read the lovely
Guernsey Literary and Potato Peel Pie Society
novel a year ago, and when I found out today that a movie is in the works (starring Kate Winslet and directed by Kenneth Branagh) I also yearned to return to Guernsey island. Which I intend to do, at least on the page until the movie arrives.
As a final thought on Leap Year Day and women proposing, I have this romcom script wandering around in my head about a couple that elopes in Vegas on Leap Year Day, and thus only has to celebrate their anniversary every four years. And that's all I've got so far, so don't steal it...although I can't really stop you since ideas are not copyrightable--the way they're put together is.
Which means that
Hayden Christensen and his brother are crazy for suing USA Network for "stealing" their idea for a series about a concierge doctor and making Royal Pains
. Hayden, if you want the credit, you should go to the network with a pilot, not just a plot line.
And while we're on the subject of movie scripts I'm going to write someday, here's a few more ideas I have bouncing around in my head and off of each other.
The love story of Elizabeth Barrett and Robert Browning; a Victorian romance a la
Jane Eyre
and
Pride and Prejudice
with the added bonus of being "based on a true story." The poet who penned "My Last Duchess" finds his first wife in a reclusive, sickly, home schooled girl, and she begins counting all the ways she loves him and his ability to get her out of the house.
A romcom writer's love story: Oddly, this is partly inspired by one of the most overplayed-on-TBS romcoms ever,
The Wedding Planner
(featuring, who knew, Pete Sampras's wife as Matthew McConaughey's soon-to-be-left-at-the-altar fiancee). Remember the line when J.Lo says she's a wedding planner because she can't get married herself? Well, this is the same idea, but with a romcom screenwriter who knows all the tricks and turns big screen love is supposed to take and is therefore skeptical when the pattern begins happening in her own life. I see this movie as a fun but also satirical way to comment on the failings and successes of the romcom genre.
Murphy's Law
: This is a joint effort with my mom and my sister, planned sometime over the summer. A young woman goes by her last name, Murphy, amongst her mostly male friends, but never seems to have romance in her life. She works in some dinky job (e.g. dollar store clerk) but wants to break free, blah blah blah. I'm kind of drawing a blank right now, but this was a really great story when we originally conceived it. Do you remember any more, Cardigan Girl or Front Porch Friend?
Blarney
: A woman living in Ireland reluctantly goes with her girlfriends to visit the Blarney Stone (perhaps on a regular basis? yearly?). She meets a man whose talk is full of flattery for her, but she thinks its just blarney. This movie will also feature a kiss that comes after great obstacles, since the Blarney Stone is notoriously difficult to kiss.